FREE EVENT!
Tools and Tips To Stand Out
In The
College Application Process
FREE Event for High School Students & Parents
WHEN:     Friday, June 14, 2019
WHERE:    Serendipity Labs, 80 Theordore Fremd Ave., Rye, NY 10580
TIME:        6pm – 8pm (Pizza will be provided!)
Calling all current Freshman, Sophomores, and Juniors in high school!  
There are more than 1,000* "test optional"/"test flexible" colleges & universities who are looking for more about who you are? …What can you provide?
A campus visit can turn into an interview opportunity? …What will you say?
Colleges & Universities spend an average of 7 minutes on an application… how can you get noticed?
Learn how you can prepare to stand out in the application process. During this free event, we will share some tools & tips for all areas of the application process that can improve your chances of getting accepted!
Be sure to register below so we have enough pizza!
Can't make this event? Click here and we'll keep you informed about future events and other information.
For a copy of the event flier, click here.
About the Presenters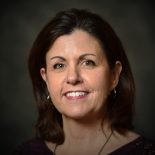 Anne Sullivan has more than 25 years in the field of technology and education. In her previous role as Vice President of Member Services at ERB, Anne spoke at various conferences around the world. Her topics focused on how to use assessment results to inform instruction and/or admission decisions, and always encouraged schools to take a holistic approach when evaluating students. Anne is now the Founder and CEO of LifeStream Digital Innovations, LLC, working to provide online solutions that are user friendly, and enable a holistic approach to individual evaluation.
Mark Efinger: During his 19 years teaching public Speaking and Theatre at Phillips Academy, Andover, Mr. Efinger conducted 3 interviews a week for the admission office. His Public Speaking classes included a segment on interviews as the gateway to opportunity. The success of these classes was then expanded through the College Counseling office, and eventually became the basis for the founding of his company. Since then he has spoken on the interview both at Harvard Graduate School of Education, and Dartmouth Graduate school.
REGISTRATION