FREE College Application Planning Series
Monday, June 1 – Friday, June 5
7pm – 8pm EST each day
To support college-bound students and their families, LifeStream Digital Innovations put together a team of experts to help families get prepared for the college application process. The College Application Planning Series is ideal for Freshman, Sophomores, and Juniors in high school and their parents.
Here's our line up:
Deborah Hardy, Ed.D.
The college admissions process has always been stressful. Balancing school requirements and the college process areas such as the application, the college essay, resume, testing, and supplemental questions can be overwhelming.  The benefit of social distancing time affords many students the ability to get organized, do virtual tours, and complete all the components of the application puzzle. Virtual research offers a more objective focus for students creating their college lists. Dr. Hardy will provide an overview of exciting opportunities that virtual college planning gives all students, reducing the stress of the process and engaging students to find colleges that provide the resources that are essential for their continued success.
Daniel Herzberg, Ph.D.(C), MSW
In this session, Dr. Herzberg will discuss how to help your teen manage anxiety around the college application process, including testing and the overall application process. We'll also cover insider tips to prepare for and send your child to the best possible college for them, with the least amount of stress.
Daria Rockholz, Ph.D.
The essay is your opportunity to distinguish yourself in the college application process.  Learn tips and techniques to write a compelling essay to stand out from other applicants. Write a vivid and compelling essay — one that the admission team will remember. Dr. Rockholz will provide the essential elements of the personal essay as well as tips and strategies for the supplemental essay, a critical aspect of the application that is often under-addressed. She will help students find their topic and find their voice while bringing confidence and creativity to the "dreaded" essay. Make your essay come to life, make every word count, and make them want you!
Mark Efinger
Most colleges have already published that SAT and ACT test scores will be optional, and many have also announced that less weight will be placed on GPAs due to the online inconsistencies worldwide.  Yet colleges will still need to differentiate and make decisions based on the information students submit.  Therefore, students who can bring their personal stories to life through interviews, essays, and digital platforms like LifeStream Digital Memory Box will have a decided advantage over those who cannot.  In this session, Mr. Efinger will discuss the structure of the formal AND informal interview.   He will help you strategize how to leverage that structure to prepare your story and to articulate the match between you and the school.  Most interviews this year and in your future will be online, so we will also discuss how you can stay real in this virtual world!
Mary Ziola-Vega and Daniel Herzberg, Ph.D.(C), MSW
Are you aware of the different and available sources of free money that help drive down the cost of college?  In this session, Mrs. Ziola-Vega and Dr. Herzberg will help you understand and discover how to tap into the many funding sources of need and merit-based aid and scholarships: state, federal, school-based, corporate, and foundations. Mrs. Ziola-Vega will also discuss how non-Division 1 athletes may also be eligible to receive funding for college. Most families fail to claim available funds and often pay more than they need to for college!
(Registration required)
About the session presenters: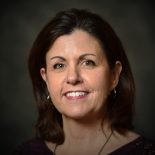 Anne Sullivan (Host) is the Founder/CEO of LifeStream Digital Innovations, LLC. Mrs. Sullivan has more than 25 years in the field of technology and education. In her previous role as Vice President of Member Services at ERB, Mrs. Sullivan spoke at various conferences around the world. Her topics focused on how to use assessment results to inform instruction and/or admission decisions, and always encouraged schools to take a holistic approach when evaluating students. LifeStream Digital Innovations, LLC is the premier provider of dimensional intelligence solutions supporting personal branding and storytelling through technology.
Dr. Deborah Hardy is the Founder of GuidED Consulting. Dr. Hardy has 25 years of experience as a school counselor and is the former Director of K12 School Counseling Services in New York. Dr. Hardy is an adjunct professor for school counseling programs at NYU. Dr. Hardy has provided her expertise to state committees such as the Pupil Personnel Task Force, School Counseling Summit, and the Social-Emotional and Development Committee.  She led the NYS School Counseling Association in the development of the NYS Comprehensive School Counseling Model. Dr. Hardy is a former President of the NYS School Counseling Association as well as the Westchester, Putnam, Rockland Counseling Association.  https://www.GuidEdConsult.com/
Daniel

 Herzberg, PhD(C), MSW is the owner of Optimum Educational Solutions, which provides comprehensive college planning, admissions, and financing solutions for families. An alum of Harvard, UC Berkeley, and the University of Michigan, he has helped over 8000 families over the past 26 years successfully navigate the stressful and often anxiety-inducing college admissions process.  He has a unique background in accelerated education, elite test coaching, and college prep. https://OptimumEducationalSolutions.com/
Daria Rockholz, Ph.D., is the Founder of Daria Rockholz School & College Consulting Services. Dr. Rockholz brings more than 30 years of experience as a teacher, school administrator, and college counselor to her educational consulting practice. A former director of special education and principal of a Yale-affiliated therapeutic program for adolescents, Dr. Rockholz has served and advocated for hundreds of families and students with special needs while providing consultation and training for both independent and public schools. She visits nearly 100 schools, colleges, and special programs each year to stay abreast of emerging guidelines and trends, and to maintain relationships with admission counselors and key staff personnel. https://DariaRockholz.com/
Mark Efinger is the Founder/President of the Interview Skills Coaching Academy. During his 19 years teaching public Speaking and Theatre at Phillips Academy, Andover, Mr. Efinger conducted 3 interviews a week for the admission office. His Public Speaking classes included a segment on interviews as the gateway to opportunity. The success of these classes was then expanded through the College Counseling office, and eventually became the basis for the founding of his company. Since then he has spoken on the interview both at Harvard Graduate School of Education, and Dartmouth Graduate school. https://www.ISCAcademy.org/
Mary Ziola-Vega is the Founder/CEO of Thriving Athletes.  She works with both college-bound athletes and non-athletes to find the right fit in college and graduate with little or no debt.  Mrs. Ziola-Vega has helped over 480 students find the right fit in college and has helped them to procure over $20.5 million in scholarships. https://ThrivingAthletes.org/
(Registration required)