Webinar: Effective College Admissions Communication
This webinar was recorded live on June 30, 2020
LifeStream Digital Innovations, Optimum Educational Solutions, and Thriving Athletes are pleased to provide this webinar to high school students and their parents. In this webinar, you will learn how and when to effectively communicate with admissions professionals, college coaches, alumni, and scholarship administrators! Simply fill out the form below and you will be given immediate access to the pre-recorded webinar.
About the session presenters: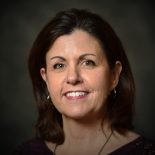 Anne Sullivan is the Founder/CEO of LifeStream Digital Innovations, LLC. Mrs. Sullivan has more than 25 years in the field of technology and education. In her previous role as Vice President of Member Services at ERB, Mrs. Sullivan spoke at various conferences around the world. Her topics focused on how to use assessment results to inform instruction and/or admission decisions, and always encouraged schools to take a holistic approach when evaluating students. LifeStream Digital Innovations, LLC is the premier provider of dimensional intelligence solutions supporting personal branding and storytelling through technology.
Daniel

 Herzberg, PhD(C), MSW

is the owner of Optimum Educational Solutions, which provides comprehensive

college planning, admissions, and financing solutions for families. An alum of Harvard, UC Berkeley, and the University of Michigan, he has helped over 8000 families over the past 26 years successfully navigate the stressful and often anxiety-inducing college admissions process.  He has a unique background in accelerated education, elite test coaching, and college prep.
https://OptimumEdSolutions.com
Mary Ziola-Vega
is the Founder/CEO of Thriving Athletes.  She works with both college-bound athletes and non-athletes to find the right fit in college and graduate with little or no debt.  Mrs. Ziola-Vega has helped over 480 students find the right fit in college and has helped them to procure over $20.5 million in scholarships. https://ThrivingAthletes.org/