Jump Start Your College Application!
Get a start on your college application with our College Application Boot Camp on April 27 – 28, 2019.  By the end of the 2-day boot camp you can have more than 80% of your Common Application complete, a draft personal statement/essay, the start of an effective student portfolio and resume, and the ability to be well prepared for an interview or other oral communications with any admission staff/alumni, coach, professor, etc. you need to speak with during the application process!
Each day will be a mix of instruction, work time, as well as open question & answer time with the boot camp leaders.  A full schedule will be provided Day 1 of the boot camp.  Overall scheduling is as follows:
DATES: April 27 – April 28, 2019
TIME: 9am – 5pm
PLACE: Serendipity Labs, 80 Theodore Fremd Ave, Rye, NY
The cost of the boot camp is $750 per student. This includes the instructional outcome listed above, a light breakfast each morning, as well as lunch and snacks each day.  EARLY BIRD RATE: Register by March 31 and SAVE $100!
PARENT INVOLVEMENT: To ensure boot camp success, we ask that parents attend the boot camp from 9am – 11am on Saturday, April 27 as well as the close of the boot camp on Sunday, April 28 at 4pm.  If you are registering your child for the boot camp but cannot attend as a parent during these designated times, please email us at CustomerService@LifeStreamDigital.com.
Don't miss out on this great opportunity to get a jump on your college applications – You will enjoy your summer that much more!
About the Boot Camp Leaders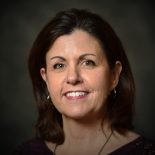 Anne Sullivan has more than 25 years in the field of technology and education. In her previous role as Vice President of Member Services at ERB, Anne spoke at various conferences around the world. Her topics focused on how to use assessment results to inform instruction and/or admission decisions, and always encouraged schools to take a holistic approach when evaluating students. Anne is now the Founder and CEO of LifeStream Digital Innovations, LLC, working to provide online solutions that are user friendly, and enable a holistic approach to individual evaluation.
Daria Rockholz, Ph.D., brings more than 30 years of experience as a teacher, school administrator, and college counselor to her educational consulting practice. A former director of special education and principal of a Yale-affiliated therapeutic program for adolescents, Dr. Rockholz has served and advocated for hundreds of families and students with special needs, while providing consultation and training for both independent and public schools. She visits nearly 100 schools, colleges, and special programs each year to stay abreast of emerging guidelines and trends, and to maintain relationships with admission counselors and key staff personnel.
Mark Efinger: During his 19 years teaching public Speaking and Theatre at Phillips Academy, Andover, Mr. Efinger conducted 3 interviews a week for the admission office. His Public Speaking classes included a segment on interviews as the gateway to opportunity. The success of these classes was then expanded through the College Counseling office, and eventually became the basis for the founding of his company. Since then he has spoken on the interview both at Harvard Graduate School of Education, and Dartmouth Graduate school.
BOOT CAMP REGISTRATION 
*
Save $100 now through 3/31/19! *