College Application Boot Camp
WE'RE SORRY! THE JUNE BOOT CAMP IS

CANCELLED

 
Please click here if you would like us to keep you posted regarding future events and information.
About the Boot Camp Leaders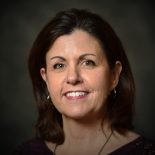 Anne Sullivan has more than 25 years in the field of technology and education. In her previous role as Vice President of Member Services at ERB, Anne spoke at various conferences around the world. Her topics focused on how to use assessment results to inform instruction and/or admission decisions, and always encouraged schools to take a holistic approach when evaluating students. Anne is now the Founder and CEO of LifeStream Digital Innovations, LLC, working to provide online solutions that are user friendly, and enable a holistic approach to individual evaluation.
Daria Rockholz, Ph.D., brings more than 30 years of experience as a teacher, school administrator, and college counselor to her educational consulting practice. A former director of special education and principal of a Yale-affiliated therapeutic program for adolescents, Dr. Rockholz has served and advocated for hundreds of families and students with special needs, while providing consultation and training for both independent and public schools. She visits nearly 100 schools, colleges, and special programs each year to stay abreast of emerging guidelines and trends, and to maintain relationships with admission counselors and key staff personnel.
Mark Efinger: During his 19 years teaching public Speaking and Theatre at Phillips Academy, Andover, Mr. Efinger conducted 3 interviews a week for the admission office. His Public Speaking classes included a segment on interviews as the gateway to opportunity. The success of these classes was then expanded through the College Counseling office, and eventually became the basis for the founding of his company. Since then he has spoken on the interview both at Harvard Graduate School of Education, and Dartmouth Graduate school.
BOOT CAMP REGISTRATION